Indentures - The Trust Contract
$

99.00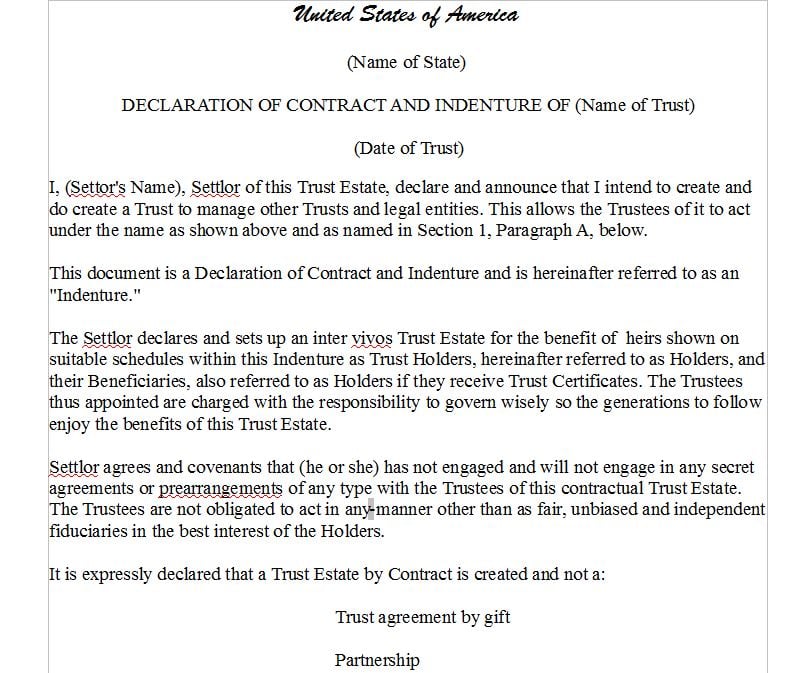 You can have all knowledge of how a Trust operates, but putting together the instructions for future generations of how you want them to operate and spend your assets is a time consuming and expensive proposition.
Imagine how much it would cost to hire an attorney to draft such a proposal from scratch. Here, we provide a template for you to start with. Many, don't need more than this to start their first Trust.
Please allow 48 to 72 hour delivery to your best email address.
NOTICE: Information served herein is for educational purposes only, no liability assumed for use. The information you obtain in this presentation is not, nor is it intended to be, legal advice. Author does not consent to unlawful action. Author advocates and encourages one and all to adhere to, support and defend all law which is particularly applicable. If anything in this presentation is found to be in error a good faith effort will be made to correct it in timely fashion upon notification. VOID where prohibited by law.
Caveat Emptor - Since these products are in PDF format there is no assurance that they will not be copied. Therefore there are no refunds offered.